Spring season has just started, which means new savings from Linen Chest Canada. Shop Linen Chest's sale, and save up to 70% off. Currently Linen Chest has over 500 items on sale. Shop now to save on bed and bath, home decor, electronics, glassware, kitchen items, mattresses and tableware. Prices shown online reflect discount, offer valid while supplies last.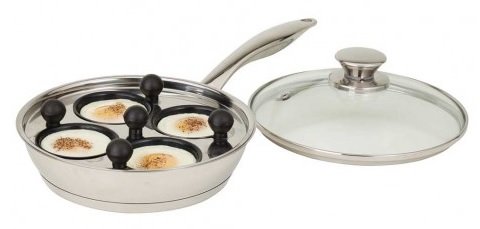 Check out Paderno fry pan with 4 cup egg poacher and lid. This solid stainless steel frying pan with encapsulated base is designed for better frying and faster heat transfer even with induction cooktops. It comes complete with a tempered glass lid and 4-piece egg poacher insert. This was originally $139.99, now $39.99 (70% off)!
Have a dinner party coming up? Pick up one of these Double Double Rocket shooter 75ml, which comes in a set of 2. The Double Double Rocket Shooter will add a fun and amusing touch to your next dinner party. The two layers of lightweight borosilicate glass are mouth blown together to create a unique glass-in-glass effect. The result is a thermal layer of insulation that keeps hot drinks hot and cold drinks cold. This set was originally $19.95, now 60% off, for just $7.98!
Linen Chest Canada's shipping rates vary depending on the item.