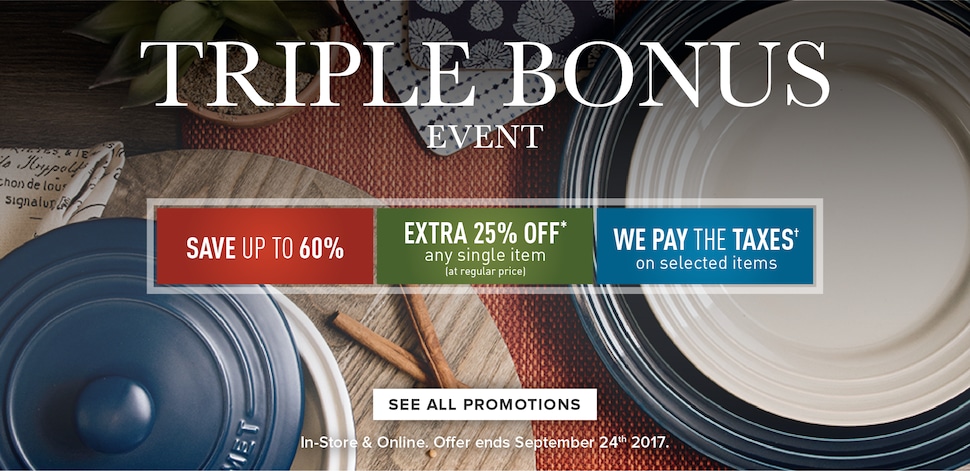 So this is an incredible triple bonus event that's being offered at Linen Chest Canada, and the best part is that you'll have almost an entire month to take advantage of this offer. The first part of the event is that you'll be able to save up to 60% off on select items and the second part of the event is that on select regular priced items, you'll be able to save an extra 25% off. And the last part of this triple event is that Linen Chest Canada will be paying the taxes on select items. These offer are available until September 24th, 2017.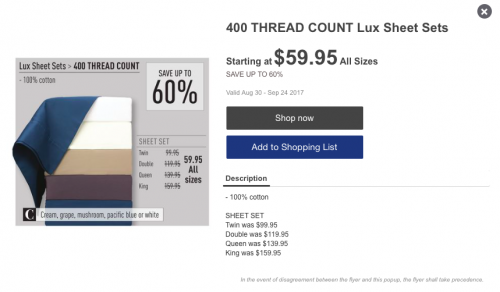 Some examples of the kinds of deal you can expect to find in this sale include:
400 thread count lux sheet sets starting at $59.95
bakeware set by Dessert and Co. starting at $9.99
Microgel pillow only $13.95
Le Gourmet Dinner Collection starting at $7.95
save the taxes on stemless glasses, now only $29.95/set of six
and much more!
Linen Chest Canada offers FREE shipping on all orders that are $75 or more.