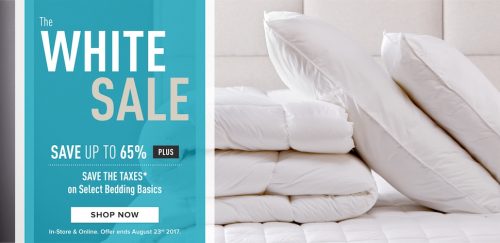 Labour Day is just around the corner and as the saying goes (though I'm not sure if anyone follows this for their bedding…), you can't wear white after Labour Day, which is probably why Linen Chest Canada is having a white sale right now to clear out bedding basics. In this sale, you can save 65% off on select bedding sets, duvets, sheets, comforters and pillows.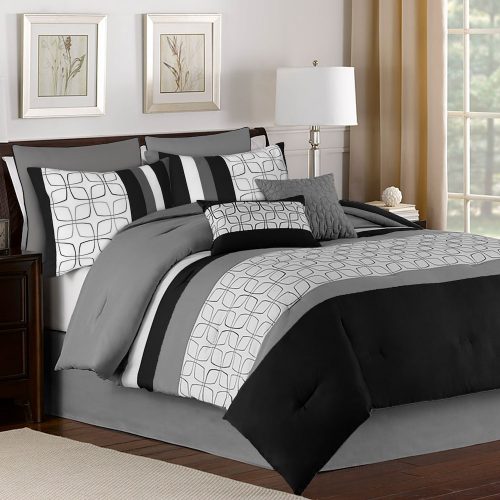 In this sale, you can grab incredible offers and deals. Like this Clovis 4-Piece Comforter Set by Riverbrook, which was originally being sold for $277.85 (in a king size) but is now just $127.85. Or, if you're just looking for a simple new duvet to get you through the fall and winter, then you should check out this Polyester Dobby Stripe Duvet, which is being sold for $59.95 (in a queen size) though before it cost $129.95.
Linen Chest offers FREE shipping on all orders that are $75 or more.