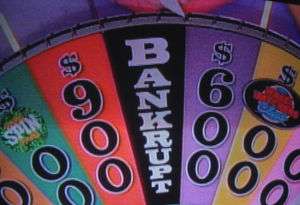 Linens 'n things is expected to file for bankruptcy on Tuesday. If you have Linens 'n Things Gift Cards use them asap before the become obsolete.
Linda Young – AHN Editor

New York, NY (AHN) – The sluggish economy is taking a toll on home retailer Linens 'n Things Inc., which is expected to file for bankruptcy court protection by Tuesday.

Consumers have less money to spend and that is creating problems for the nation's retailers. According to the Wall Street Journal, after the housing crisis slowed sales of home-furnishings a buyout allowed Linens to go on when Apollo Management LP acquired it for $1.3 billion in February 2006. A bankruptcy would turn that into the largest buyout to go bust since the credit crisis last summer. If Linens files for bankruptcy it would also be one of the first major retailers to go under during this slowing economy, MarketWatch reported Friday.

Company officials are scheduled to meet with its lenders and largest vendors on Monday in a last ditch effort to work out agreements that would allow it to stay out of bankruptcy, the Wall Street Journal reports.

New Jersey-based Linens lost $242 million on sales of $2.79 billion in 2007 and it lost $154 million in 2006, according to Walls Street Journal reports.

In March, the company had reduced inventory purchases and store staffing to lower its costs, according to MarketWatch reports.. It has 589 stores in 47 states and seven provinces across the U.S. and Canada.
Thanks gues77 for the heads up.