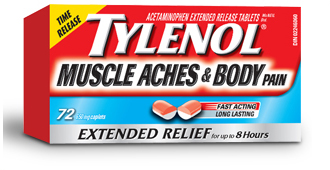 Suffering from muscle aches &/or body pain and need relief? Well, right now Living Well is offering a printable coupon for $5 off Tylenol's Muscle Aches & Body Pain…extended relief medication.
Click here to print off your coupon before headin' out to the store!
Btw, how many different meds does Tylenol make now??