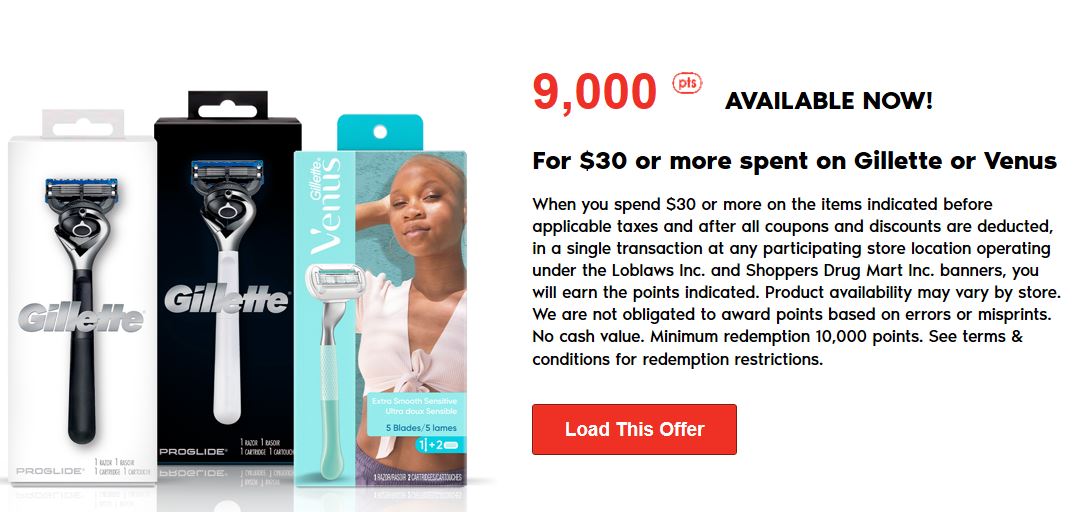 A new loadable PC Optimum offer is available for Gillette and Venus products! Click the link below to load this offer to your PC Optimum card.
When you load the offer you will receive 9,000 PC Optimum points for every $30 that you spend on Gillette or Venus products at any Loblaws banner, including Shoppers Drug Mart Canada. I can't say for certain whether or not this offer will combine with 20x the points at Shoppers Drug Mart, but some of you may want to try it and see what happens.
To load the offer to your card you will simply have to sign in to your PC account through the link below.
Click here to get this offer for 9,000 PC Optimum points for every $30 spent on Gillette or Venus.