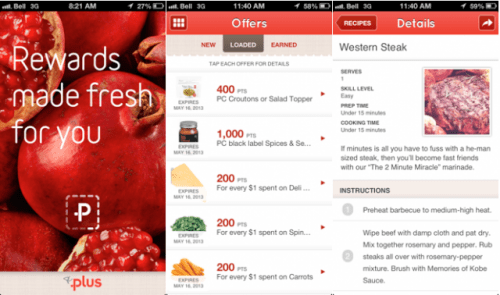 Loblaws have introduced a new points based loyalty program called PC Plus to roll out PC Points to those who do not have PC Financial banking cards.    You can join by downloading their app or getting a card in a participating store but not all participating stores can scan the mobile app yet, so it is a good idea to get a PC Plus card and link it to your app.  If you have a PC Financial card, you can link that directly to your new PC Plus account and use that as your loyalty card.
Currently, PC Plus is not available in all stores.  You can join and use PC PLus in most Loblaws or Loblaws Great Foods stores.  You cannot use the card in their banner stores (RCSS, No Frills, Fortinos, Zehrs etc) and they do not state any timeline for when this may roll out, or if it will even roll out to other stores.  Check if your local store is participating here.
Similar to the Sobeys e-offers, you need to load the offers to your card, they are not all automatic.  PC Plus offers are tailored to your purchasing habits, so users will not get the same offers weekly.
1000 points is worth $1 and you can redeem once you reach $20 (20,000 points) or more in increments of $10.  If more than one person in your household shops, you can combine your accounts to make the most of your points.
Click here for more information or to download the app
Will you be joining PC Plus? Do you have a Loblaws store nearby or will you shop at  different store to participate?