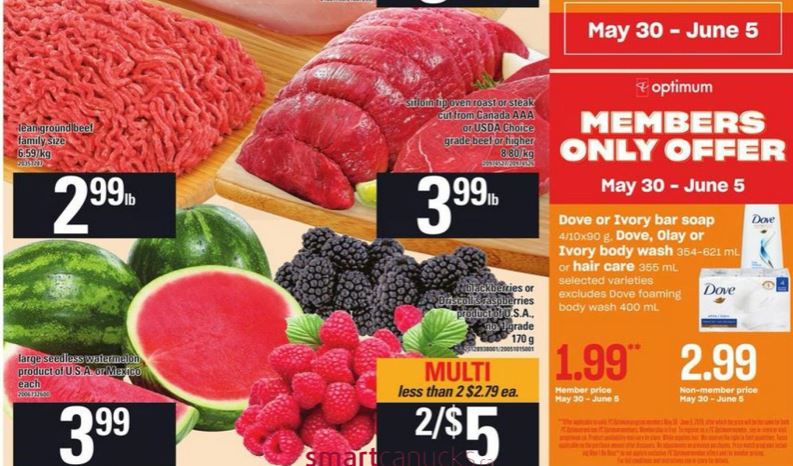 At Loblaws Ontario starting tomorrow, Dove products are on sale for $2.99, but only $1.99 if you are a PC Optimum member. If you combine this deal with certain coupons that are out there, you can get an amazing deal!
This sale price of $1.99 is valid for Dove bar soap, Dove body wash, and Dove hair care. There is a $1.50 tear pad coupon valid on hair care. This is a recent tear pad so you may still be able to find it if you don't have it. If you do happen to have this coupon you will pay just 49 cents for the hair care.
As for as the body wash and bar soap go, there is also a tear pad coupon for $1 off the purchase of any Dove body product. With this coupon you will pay just 99 cents each for these products.
In addition to Loblaws Ontario, this offer is also valid at Zehrs, Independent, Dominion, and Atlantic Superstore.