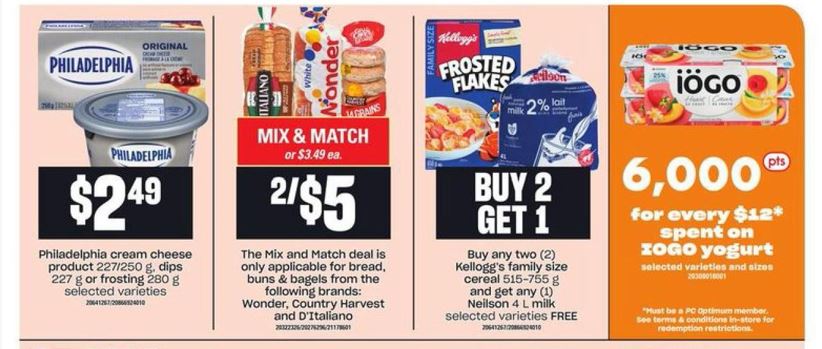 Get free milk when you purchase cereal at Loblaws Ontario this week! Until Wednesday, purchase any two Kellogg's family size cereal 515-755g, and get any one Neilson 4L milk, selected varieties, for free.
This offer will not require a coupon and will be automatic when all three products are scanned at the cash. You will see the price of your milk deducted from your receipt if you have purchased all of the qualifying products.
The deal is an even better one if you happen to have the coupon for $2 off the purchase of 2 Kellogg's cereals from the back to school savings sheet. It becomes an amazing deal if you are able to pick up two boxes of cereal that have the $5 grocery card promotion on them. If you submit your receipt for the promotion you will get a $5 card by mail.