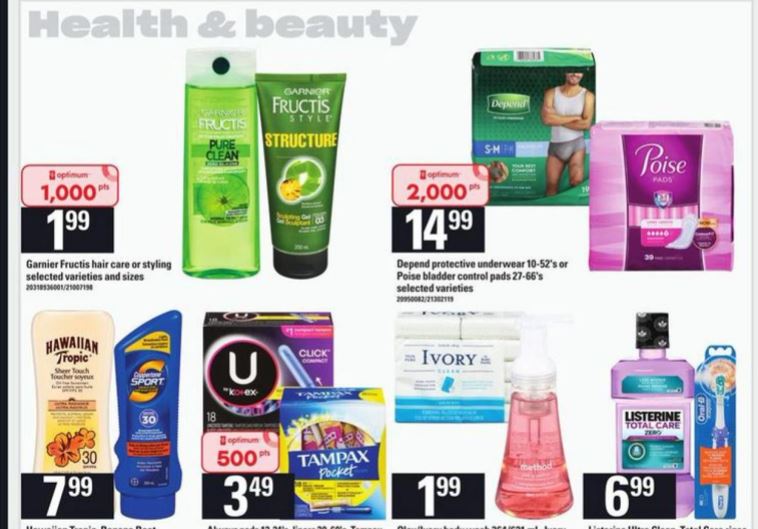 Stock up on Garnier Fructis hair care at Loblaws Ontario this week with this amazing offer!
Until August the 5th, Garnier Fructis hair care or styling, selected sizes and varieties, are advertised for just $1.99. There is an in-store PC Optimum offer of 1000 points for each one that you purchase as well, which makes them just 99 cents each when you factor in the $1 value of the points.
There was also a tear pad coupon available at some point for $3 off the purchase of two Garnier Fructis products. If you are fortunate enough to have this coupon you can get these products for free this week! Een without coupon though, this is definitely a stock up price.