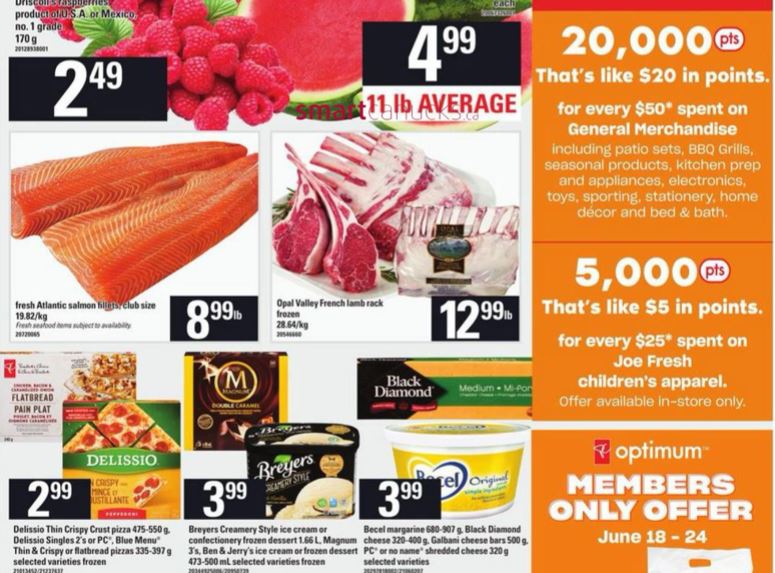 This week at Loblaws Ontario, get 20,000 PC Optimum points for every $50 spent on General Merchandise. General merchandise does not mean anything in the store, but what it does include is patio sets, BBQ grills, seasonal products, kitchen prep and appliances, electronics, toys, sporting, stationary, home décor, and bed and bath.
If you need any products from any of these categories this is a great offer because it's 40% back in points. That's an additional 10% return compared to getting 20x the points at Shoppers Drug Mart. Also, if you have personal offers such as 20 points per dollar spent on toys, or kitchenware, or even a total store spend offer of 3000 points for every $30 spent for example. you will receive these points in additional to the in store offer!
There is also an offer of 5,000 points for every $25 spent on Joe Fresh apparel this week.
Click here to view the Loblaws Ontario flyer.