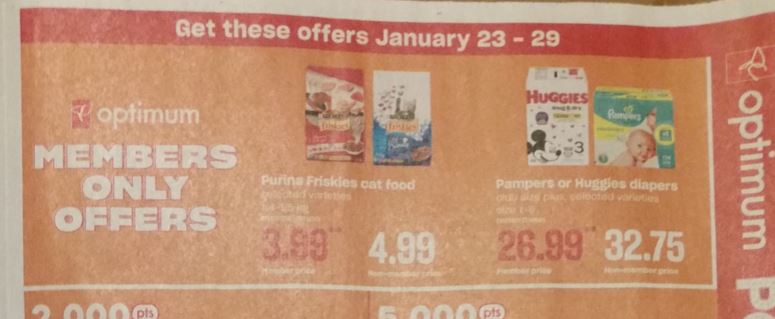 In my last post I broke down a great Pampers deal for you, but some of you purchasing diapers might prefer to buy Huggies. In that case, there is a great deal for you as well this week!
Loblaws Ontario has PC Optimum member only pricing on the club packs of Huggies this week, and they are just $26.99 each. With your PC Insider subscription you earn back 200 points per dollar, and there are also Coupon Zone tear pads out there for $10 off when you purchase two boxes. Use the PC Express code JAN10K for 10,000 points when you spend $30, and you've got yourself a great deal! Here is the breakdown:
The two club packs are $53.98 and PC Insiders earns you $10 worth of points, so we are now at $43.98 for the two boxes. The $10 coupon brings if down to $33.98, and the 10K PC Express code brings it down to $23.98. The cost per box is now just $11.99 each!