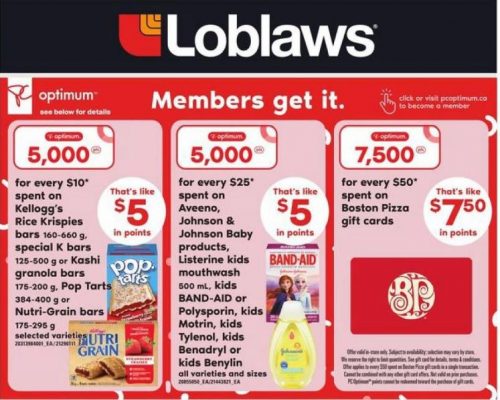 Get a variety of Kellogg's snack bars for cheap this week at Loblaws Ontario with an in-store PC Optimum points offer and printable coupons! This week, Loblaws is offering 5,000 PC Optimum points for very $10 spent on Kellogg's Rice Krispies bars, Special K bars, Kashi granola bars, Pop Tarts and Nutri-Grain bars.
If you visit the Kellogg's Shop & Save portal you can access the following printable coupon to combine with this deal:
Save $2 on Kellogg's Rice Krispies Squares Homestyle Bars
Save $3 when you buy 2 Kellogg's Special K Bars
Save $1 on Kellogg's Nutri-Grain Bars
Save $1 on Kellogg's Pop Tarts
There are also tear pad coupons that you might have for $3 off the purchase of two select Kellogg's snack bars, and also, if you have any personal PC Optimum offers for any of these products you would get those points as well.
Click here to view this offer in the Loblaws Ontario flyer.
Click here to print your coupons from Kellogg's Canada.