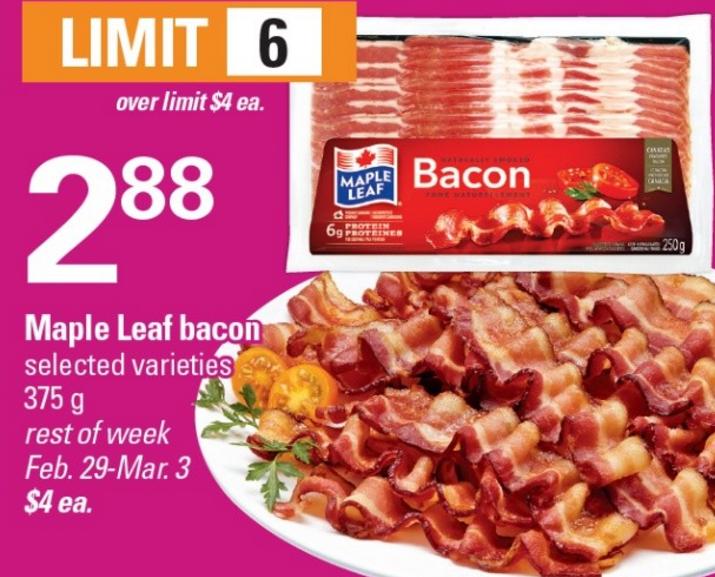 If you have any more room in your freezer here is another opportunity for incredibly cheap bacon this week. At these prices you may want to consider buying another freezer even! Three days only, February the 26th, 27, and 28th, Loblaws Ontario has Maple Leaf bacon on sale for $2.88. Use you $2.50 coupons from the Maple Leaf booklet, and pay just 38 cents per package.
I think this is the best deal we have seen yet on the bacon since the coupons have surfaced. Don't forget that you may also be permitted to use the coupon for a free package of Prime Stuffed Chicken or Maple Leaf Ready Crisp bacon for each three packages of bacon that you purchase. That will of course depend on the store or even the cashier.
Click here to view the Loblaws Ontario flyer, valid February the 26th to March the 3rd.