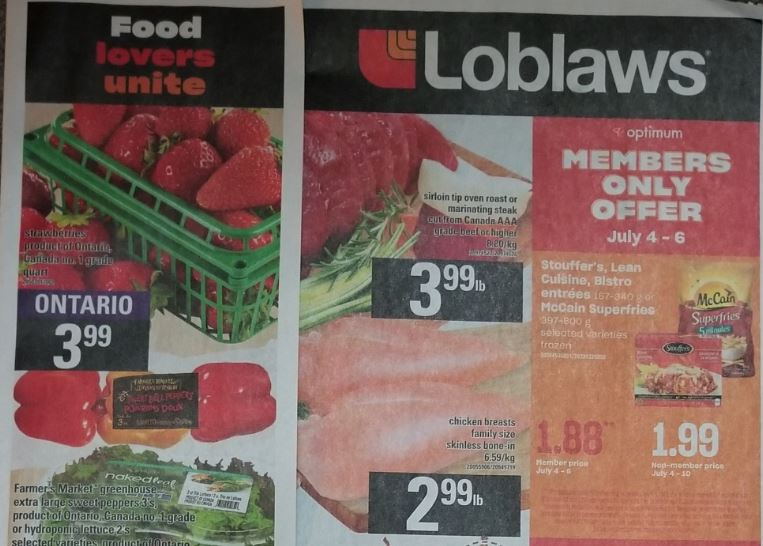 Until tomorrow, July the 6th, at Loblaws Ontario, get McCain Superfries for just 88 cents after coupon! For PC Optimum members, the price for the Superfries until the 6th is just $1.88, and $1.99 if you are not a PC Optimum member. Last month you may have found a tear pad coupon for $1 off the purchase of McCain Superfries. If you are a PC Optimum member and do happen to have the coupon, you will pay just 88 cents for the fries.
This offer is valid at Loblaws, but it is also valid at other banners like Zehrs, so be sure to check your flyers for this deal. There aren't too many other PC Optimum offer in the Loblaws flyer this week, but there are some good deals like the Lantic sugar for 2/$3 until tomorrow. This offer also includes the confectioner's sugar and if you happen to make buttercream or do other baking with this type of sugar, then you will definitely want to stock up at this price as it seldom goes on sale for less than $1.99
Click here to view these offers in the Loblaws Ontario flyer.