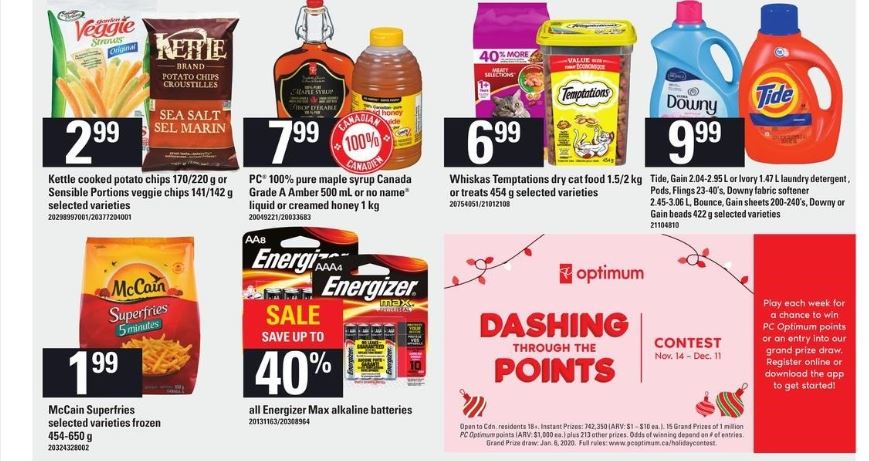 Until December the 11th, selected varieties of McCain Superfries are on sale at Loblaws Ontario for just $1.99. This sale is also valid at Zehrs, Independent Grocer, Dominion, and Atlantic Superstore, so if you don't have a Loblaws store near you, you can visit one of these other stores, or use these flyers to price match where you are able.
Some time ago, there was a SmartSource tear pad coupon in stores for $1 off the purchase of McCain Superfries. This coupon is still valid, as its expiry date is the end of the month. If you have any of these coupons left, don't forget to use them up before the end of year. The fries would be just 99 cents if you use them during this sale.
There was also a SmartSource tear pad coupon out a couple of months ago for $1 off the McCain dipping wedges. These may also be included at this price, so if you have that coupon you might also be able to get those for just 99 cents as well.
Click here to view these offers in the Loblaws Ontario flyer.