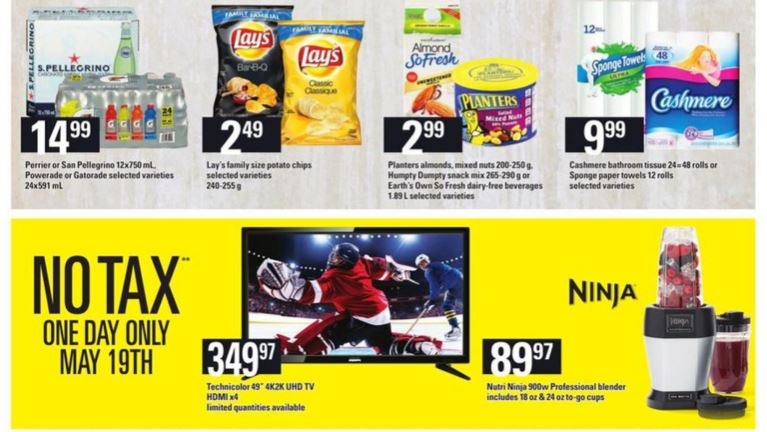 Loblaws Ontario has no tax on one day only, May the 19th. On this one day only,  here is exactly what you can save the tax on: Joe Fresh apparel, general merchandise, healthy and beauty products, baby items, and floral and garden centre items.
There is also an offer valid from Thursday, May the 17th, to Wednesday, May the 23rd, for 10,000 bonus PC Optimum points when you spend $50 on baby items, including diapers. Spend the $50 on May the 19th and you can double dip, saving the tax and getting your 10,000 bonus PC Optimum points.
Check out the pages in the flyer featuring new PC Insiders products, as there are tons of bonus points to be had this week by purchasing these products. Many offers will get you 50% back in points, and more if you have personal offers that also apply to any of these products.
Click here to view all of these offers in the Loblaws Ontario flyer, valid May the 17th to the 23rd.