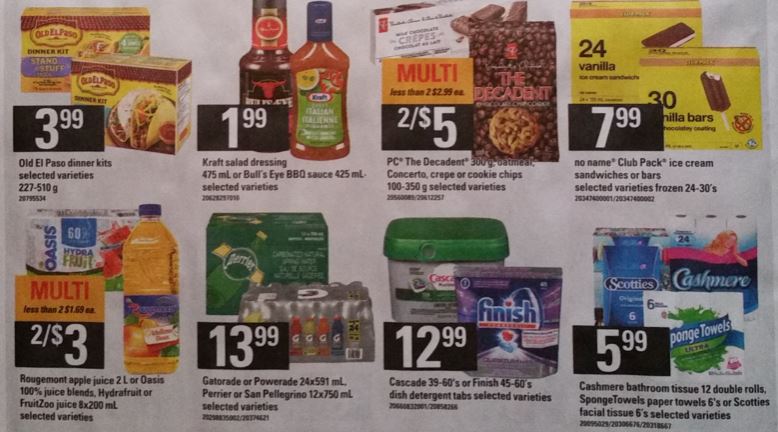 Get an incredible price on Oasis juice boxes this week at Loblaws Ontario! This week, Oasis 100% Juice Blends, Hydrafruit, or FruitZoo juice 8x200ml are on sale for 2/$3. This is a great sale price to begin with, but the deal gets even better if you have a recent tear pad coupon.
A short while back there was a coupon that some of you may have found for $1 off the purchase of Oasis juice boxes. If you were lucky enough to find this one this would be an excellent time to use them, and pay just 50 cents per package of eight juice boxes in conjunction with this great sale price.
If you don't have a Loblaws near you, and you aren't able to price match Loblaws, this price is also valid at several other Loblaws banners this week, including Zehrs, and Independent Grocer.
Click here to view this offer in the Loblaws until flyer, valid until the 22nd of May.