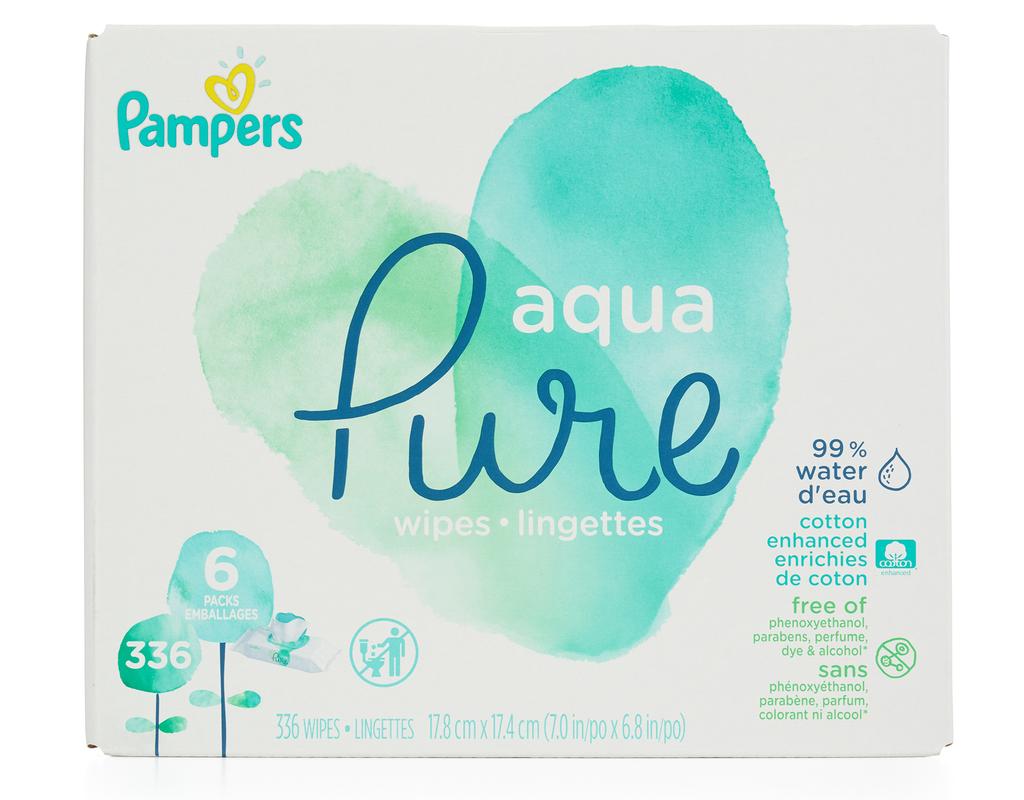 Start the car and head to your nearest Loblaws Ontario location for this amazing deal on Pampers Aqua Pure wipes! This week the single packs of Pampers Aqua Pure wipes are $4.49 in store. There is a printable coupon available for $3 off of each package that you can print, and bring the cost down to$1.49.
There is also an in store PC Optimum points offer of 2000 points per package. At $4.49 a package plus taxes, minus the $3 printable coupon and the $2 worth of PC Optimum points, your final cost per package is just 7 cents. This offer is also valid at Zehr's Ontario this week, for those of you who may not have a Loblaws in your area.
Click here to print your coupon for $3 off the purchase of Pampers Aqua Pure wipes.