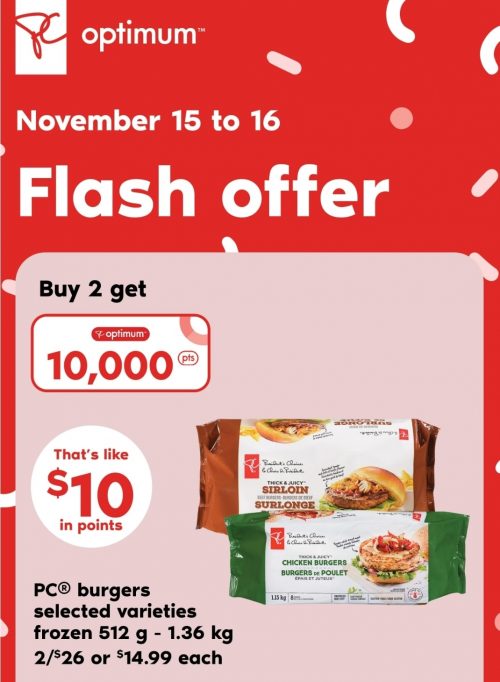 November the 15th and 16th, Loblaws Ontario has a flash offer on PC frozen burgers. For these two days only, get 10,000 PC Optimum points when you purchase two PC frozen burgers, selected varieties 512-1.36kg.
The burgers are priced at 2/$26, or $14.99 each. If you purchase two and pay $26, you are getting $10 worth of points back, and this makes them $8 a box. If you have a personal offer for PC frozen burgers, you will get the 20% back in points for that as well. This offer should also be valid at Zehrs, Atlantic Superstore, Dominion, and Your Independent Grocer locations. Because this is a flash offer, you will not find it in your PC Optimum app or in any of the flyers. You will however see plenty of signage at your store, and you will get the points immediately after your purchase.
Although this offer is not shown in the flyer, you can click here to see other offers at Loblaws Ontario this week.