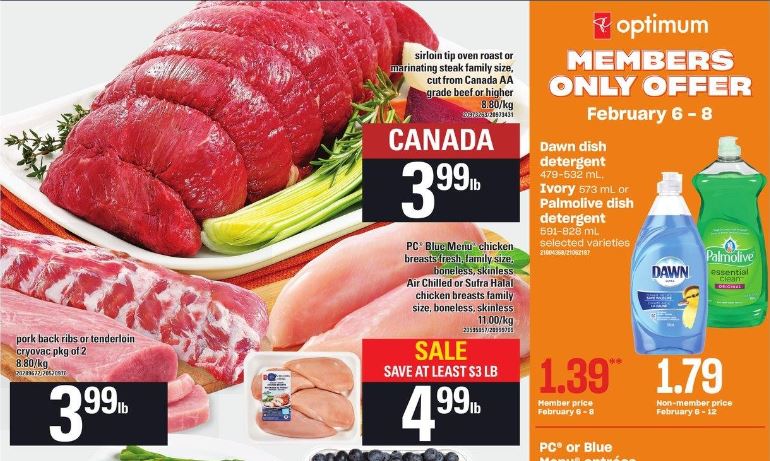 Loblaws Ontario has a great offer member only price on dish soap that ends today! Until the end of today, February the 8th, PC Optimum members can get Dawn, Ivory, or Palmolive dish detergent for just $1.39! If you are not a member you will pay $1.99.
There is no limit at this price and the price will be reduced when you scan your PC Optimum card. This offer has nothing to do with the PC Insider program, in case there was any confusion. You need only have a PC Optimum card.
This offer is valid at Loblaws, Zehrs, and Independent so check your local stores that are Loblaws banners. You will not be able to price match this offer elsewhere so you will have to head to one of the participating stores.
There was previously a tear pad coupon out there for the Palmolive, which was for $1.50 off when you purchase two. If you have this coupon be sure to use it with this already low price!