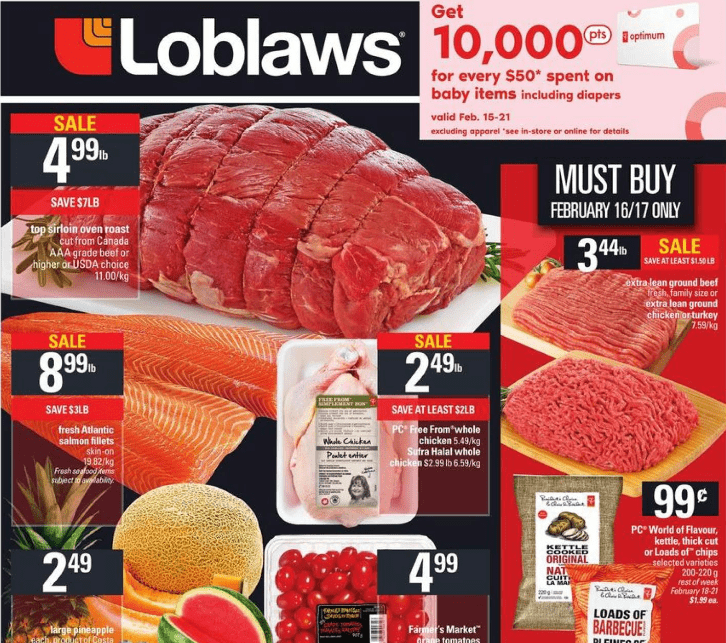 Loblaws Ontario has a great PC Optimum offer for those collectors who need to purchase baby items this week. From February the 15th to the 21st, which is week long, get 10,000 PC Optimum points for every $50 spent on baby items.
This time around the offer does include diapers, which makes it an even better offer. In the past diapers have been excluded, but the inclusion of diapers makes it that much easier to rack up points using this offer.
Also, don't forget about the offer of 6,000 PC Optimum points for every $15 spent on Cashmere bathroom tissue, Scotties facial tissue, and Sponge Towels. Be sure to locate any coupons that you may have for these products to lower your out of pocket. This offer should also work if you redeem your points so this would be a great way to stretch the points you have already earned even farther.
Click here to view the Loblaws Ontario flyer valid February 15th to 21st.