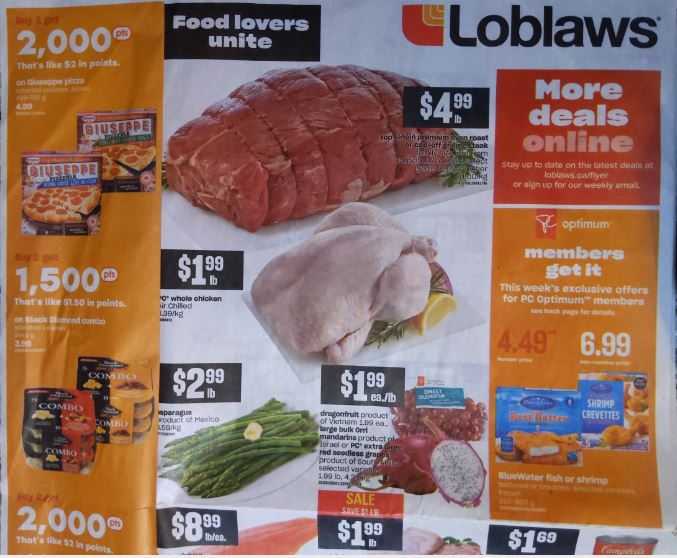 Loblaws Ontario has many PC Optimum offers coming up in their flyer that starts Thursday this week, and some of these offers may help you decide which of your personal offers that you'd like to save for next week. You can save up to four or your personal in your app, and you have until Wednesday at midnight to do so. Here are the in-store PC Optimum offers at Lobaws Ontario valid February the 24th to March the 3rd:
Buy two Guiseppe Pizza get 2000 PC Optimum Points
Buy two Black Diamond Combo Cheese get 2000 PC Optimum Points
Bluewater Fish or Shrimp $4.49 PC Optimum Member Price
Buy two Quaker Muffin Mixes or Oat Flour and get 2000 PC Optimum Points
Starbucks Ground Coffee or K Cups $7.99 + 2000 PC Optimum Points
Sunlight Dishwasher Pods buy two get 10,000 PC Optimum Points
Get 6,000 PC Optimum points for every $12 spent on Danone Yogurt
Get 3000 PC Optimum points for every $15 spent on Cracker Barrel Feta Tubs, Adult String Cheese, Cheese Snacks, Natural Cheese Slices, or aMOOza Twists
Click here to view the flyer on our forum.