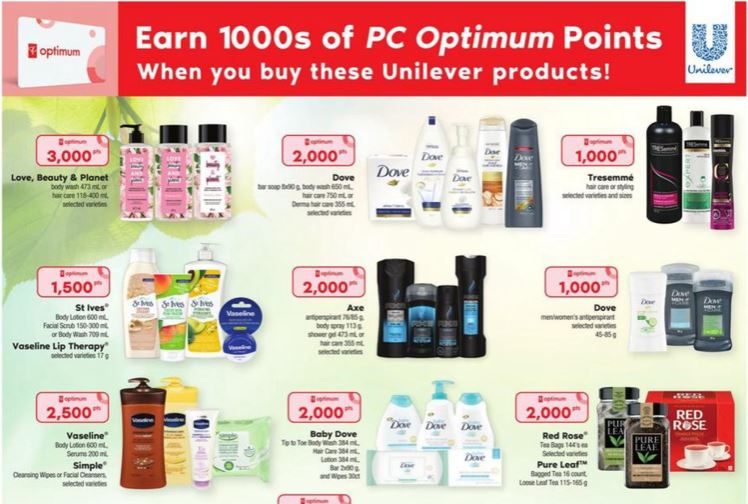 The Loblaws Ontario flyer for the week of July the 5th to the 11th has some PC Optimum offers that you may want to make note of. This week there are all kinds of offers of bonus points on Unilever products, like 2,000 points on select Axe products, ,1000 points on Dove deodorants, 1,500 points on St. Ives products, 2,500 points on Vaseline products, and many, many more!
These bonus offers are not accompanied by sale prices, and are likely regular price in store, but if you are able to combine these offers with coupons, and perhaps even cash back through your apps, you could have some excellent savings on these featured items.
There are two gift card offers this week. Get 10,000 PC Optimum points when you purchase a $50 Moxies or Google Play gift card. while supplies last.
You can also collect 2,000 points for every $9 that you spend on Lindt, and 5,000 points for every $10 spent on Vim. Be sure to combine the Vim offer with the $1.50 tear pad coupons valid on any Vim product.
Click here to view the Loblaws Ontario flyer valid July the 5th to the 11th.