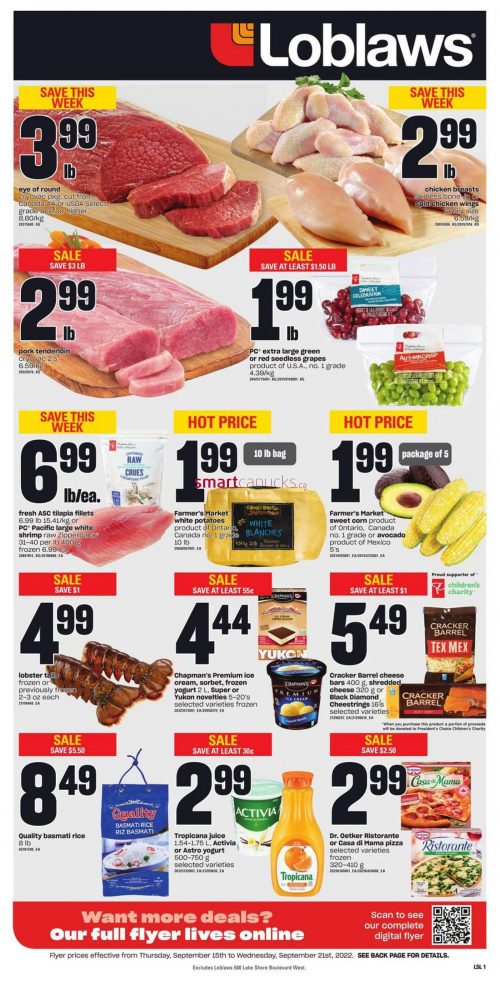 A new Loblaws Ontario flyer begins tomorrow, and there is a new set of in-store PC Optimum offers for the week! Here are some of the offers that are advertised for the upcoming week:
Whiskas Temptations Cat Treats $2.99 Member Price
Planters Peanut Butter or Bonne Maman Jam $4.99 Member Price
Planter's Cashews $2.99 Member Price
Buy 2 Rubschlager Bread and get 1000 PC Optimum points
No Name Potato Chips .99 Member Price
Farmer's Market Loaf Cakes $3.99 Member Price
Buy 2 Monster Energy Drink 4pk and get 4,000 PC Optimum points
Prego Pasta Sauce $1.99 Member Price
Van Houtte K Cups 24s $14.99 Member Price
2,000 points for every $5 spent on Minute Maid and Select frozen concentrates
Ace White Baguettes $2.49 Member Price
3,000 points for every $10 spent on Heinz Beans or Pasta
If any of your current personal PC Optimum offers match up with any of these upcoming in-store offers, don't forget that you can save up to four of your current offers for use next week, and you will get both sets of points.
Click here to view these offers in the Loblaws Ontario flyer that starts tomorrow.