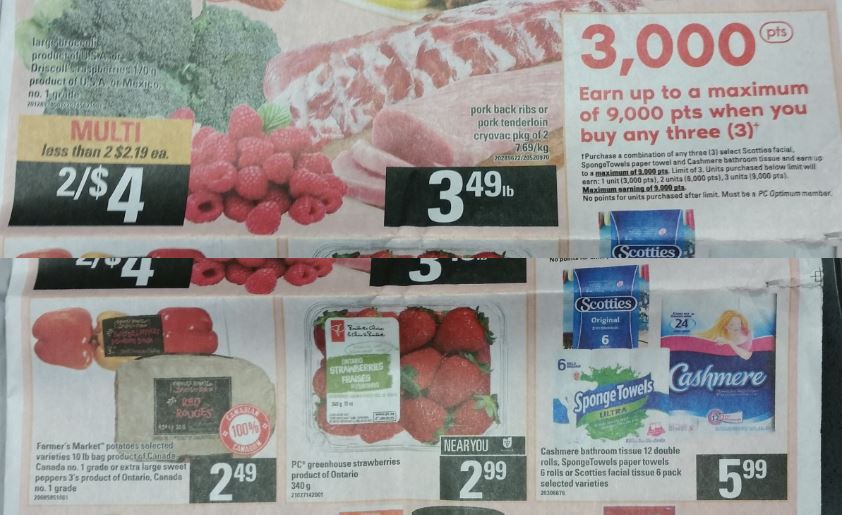 Get an amazing deal on Scotties facial tissue, SpongeTowel paper towels, and Cashmere bathroom tissue this week at Lobalws Ontario! Purchase up to three of these products at $5.99, and get 3000 PC Optimum points for each, to a maximum of 9000 PC Points.
There is also a newly available printable coupon, which will save you $6 if you buy one of each of these products! The coupon can be printed through the link below. If you purchase one Scotties 6 pk, one SpongeTowels 6 roll, and one Cashmere bathroom tissue 12 double rolls, you will pay $17.97 minus the $6 coupon, which brings it down to $11.97, minus the $9 in PC Optimum points. You total after all is said and done will be $2.97 for three items.
In Quebec this offer is valid at Provigo, and in the East this offer is valid at Real Canadian Superstore.
Click here to view this offer in the Loblaws Ontario flyer.