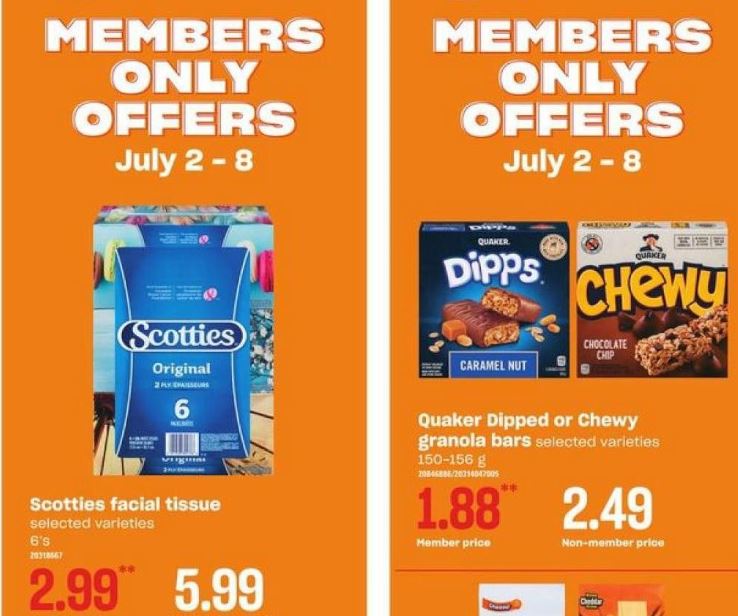 Stock up on Scotties facial tissues this week at Loblaws Ontario with this PC Optimum member offer! This week, until Wednesday, July the 8th, PC Optimum members can purchase Scotties facial tissue 6 packs for just $2.99. If you are not a member the price is $5.99.
Just as a note, you cannot price match the member only prices at other Loblaws banners like No Frills and Real Canadian Superstore. You would have to visit the store where the member only price is advertised in order to get the deal. This offer is however also valid at Zehrs and Independent in Ontario. Although there is no limit shown in the flyer regarding how many you may purchase at this price, keep in mind that individual stores may have limits depending on their stock.
Click here to view this offer in the Loblaws Ontario flyer.