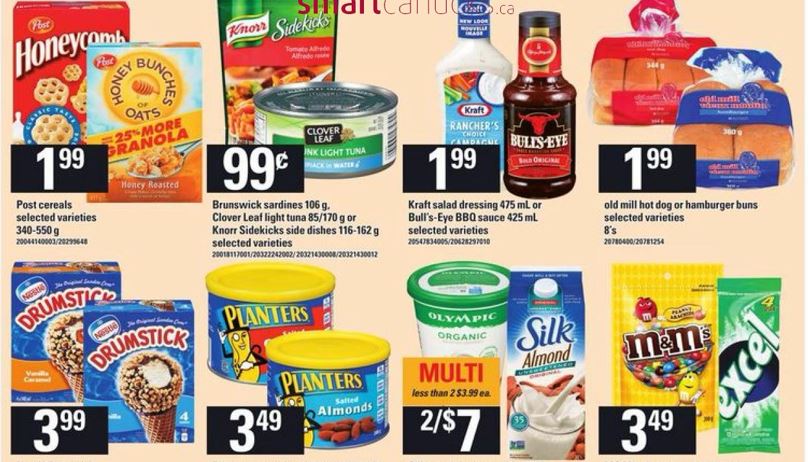 Until July the 31st, Loblaws Ontario has Post cereals on sale for $1.99. There are a coupon of different coupons that you can use to pay just 99 cents a box for certain types of Post cereal. If you click the link below, you will find a coupon available for $1 off the purchase of any Shreddies through our SmartCanucks SmartSource printable coupon portal. With this coupon you will pay just 99 cents, and to locate the coupon, select "Shreddies" as the brand.
There is also a tear pad coupon out there for $1 off the purchase of Honey Bunches of Oats. I'm not actually sure if it's for any variety, or for a certain type of this cereal, but if you have this one you'll pay just 99 cents as well.
This offer is valid at Loblaws, and other Loblaws banners like Zehrs, Independent, and Atlantic Superstore, so be sure to check your flyers.
Click here to view this offer in the Loblaws Ontario flyer, valid until the 31st of July.