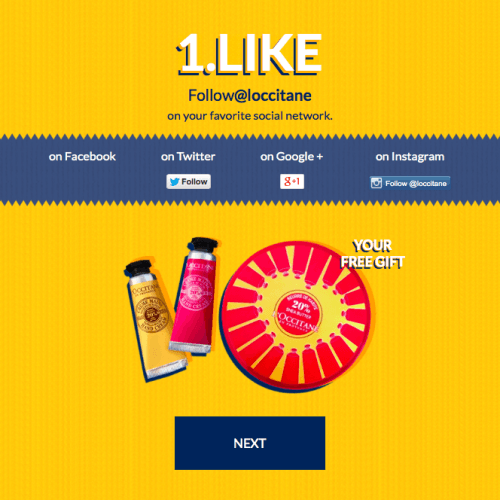 Winter has really taken its toll on my hands, as I'm sure most of you can relate with this winter being one of the coldest ones on record in most regions of Canada. I find L'Occitane hand cream to be one of the best cures to saving my cracked and dry winter hands, unfortunately they tend to charge a few dollars more than I'd like to spend on little tubes of hand cream. That's why this most recent offer from L'Occitane Canada really caught my eye, as they are currently giving away 2 free hand creams which will be stored in an adorable bonus free collector's hand cream tin from L'Occitane.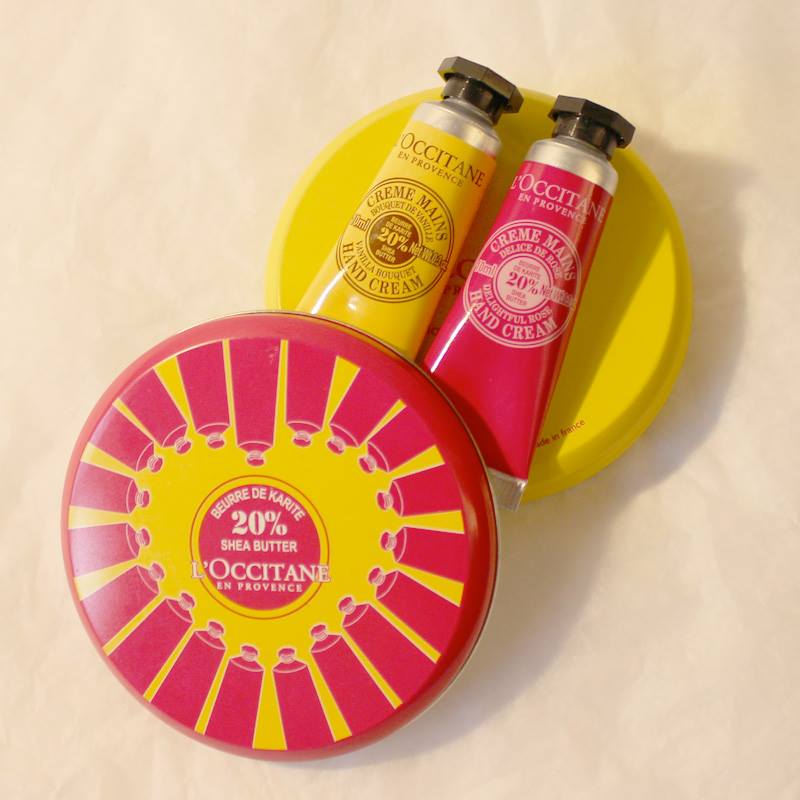 To receive these freebies you will have to 'like' or 'follow' L'Occitane on one of their social networks, which will include:
Instagram
Twitter
Facebook
or Google+
After this you will be prompted to enter your e-mail, where you will receive a unique promo code that can be presented in-store until April 26th to receive your two free 10mL tubes of hand cream and collector's tin.
Click here to enter to receive your free hand creams and collector's tin from L'Occitane Canada.