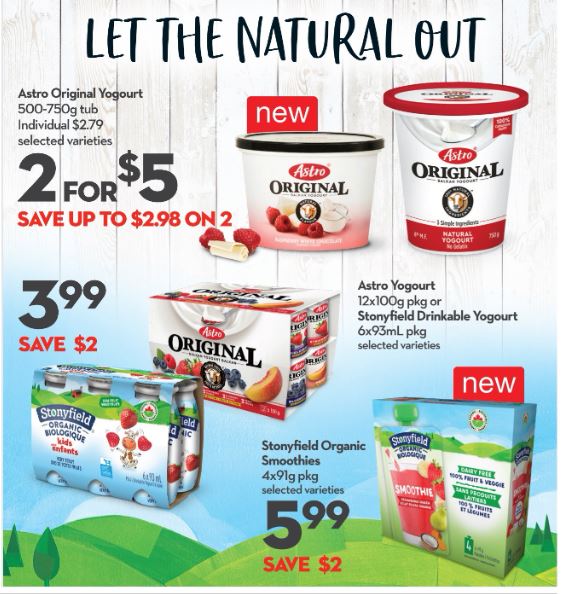 Until April the 7th Longo's Ontario has Stonyfield Organic Drinkable Yogurt 6x93ml on sale for $3.99, which is $2 off the regular price. You may have recently spotted a $2 tear pad coupon for these in store, and if you haven't then be sure to keep an eye out!
If you have this $2 coupon to use in conjunction with this sale you will pay just $1.99 for each six pack, which is a great price for drinkable yogurt.
Also, be sure to check your cash back apps if you do purchase the drinkable yogurt, with a coupon or without. One of these apps might have an offer for $2 back when you purchase the Stonyfield yogurt, up to a maximum of five! If you have both the coupon and the offer, you can get up to five completely free this week!
Click here to view this offer in the Longo's Ontario flyer.