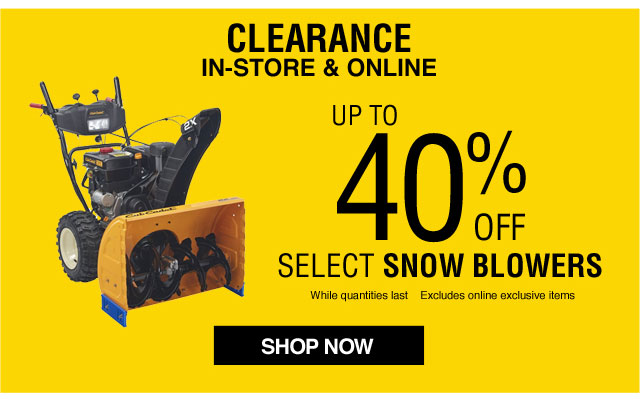 As part of Lowe's Canada's clearance sale, you can purchase snow blowers for up to 40% off the regular price! This deal is valid in store and online for a limited time only until tonight, March 1, 2016.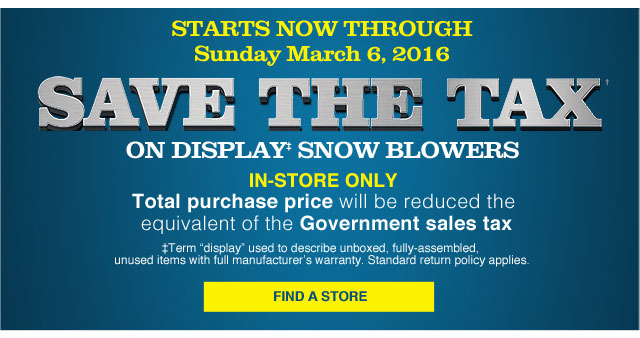 Also, you can save the tax when you purchase one of the display snowblowers (meaning unboxed). The total price will be reduced the equivalent of the Government sales tax. This deal is valid in store only until Sunday, March 6, 2016.
This Cub Cadet 357cc 28-in Two-Stage Gas Snow Blower is only $1,199 (was $1,499). Ideal for the next snow storm or for the next winter season! Don't forget to to try and save the tax by finding a display model!
Free store pick-up.
Click here to get this deal from Lowe's Canada.
Click here to get all Lowe's Canada online offers.