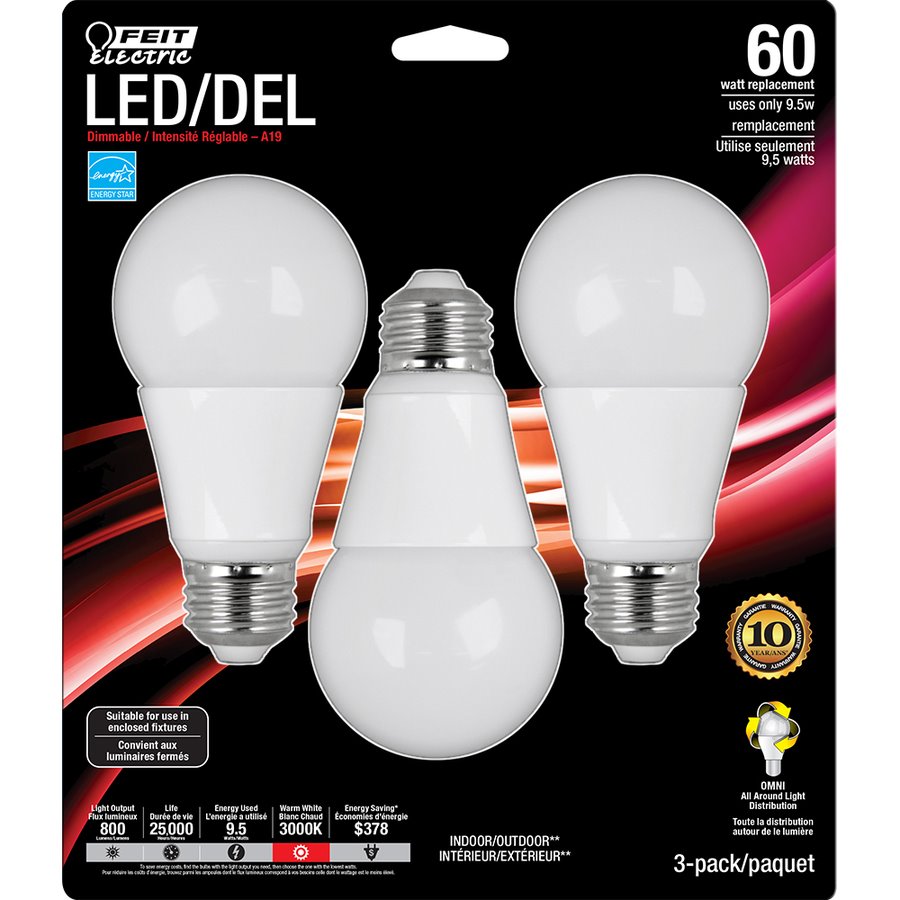 For those in Ontario, you can get a 3-pack of LED bulbs at Lowes for just $2 (plus taxes) with the latest SaveONEnergy coupons this week.  Feit Electric 9.5-Watt G19 dimmable indoor bulbs in soft white regularly sell for $20 for a 3-pack but are on sale for just $9.99 at the moment.  Pick up a SaveONEnergy coupon in-store, or print one here just in case your store does not have them, and save $8 on any LED bulb multipack and get them for $1.99 plus taxes.
These are not with the rest of the light bulbs at my local store but on a large display near the front of the store.  There is a limit of 5 coupons per person per coupon type.  You can view full specs on these light bulbs here. This is a special buy offer, so likely not restocked at this price once limited quantities are sold, but last night my store had a full palette display so they should not sell out too quickly.
If your store does not have stock, or you do not have a local Lowe's, Dollarama has single bulbs for $4 so just $1 after the $3 coupon valid on single bulbs.  They are only accepting the paper coupon found in Dollarama stores and not printed versions which are valid for longer.
Click here to view Lowe's Canada online offers.