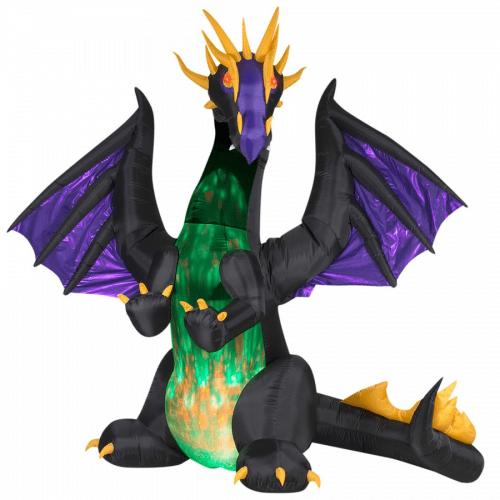 If you're still looking for some last minute Halloween decorations, Lowe's Canada has a good offer on right now! Create the spookiest lawn in your neighbourhood with 20% off select Halloween inflatables! If you're looking for something both cool and a bit scary, you can save on this huge Gemmy 9-ft Animatronic Dragon Halloween Inflatable from Lowe's. Normally sold for $169, you can find it on sale now for $135.20. This massive inflatable dragon will be sure to intimidate any Trick-or-Treaters visiting your lawn this Halloween. Once inflated, the dragon stands 9 feet tall and is 10 feet long! It has a weather resistant design and this animatronic dragon creates a swirling, fiery display of light to intimidate the kids even more.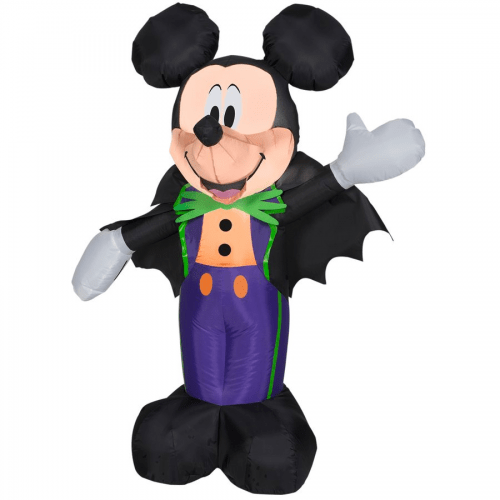 If you're not looking to spend quite so much on Halloween decor, there are a variety of much more affordable options on sale like this Gemmy 3.5-ft Mickey Mouse Halloween Inflatable. Normally sold for $24.99, you can purchase this Halloween-themed Mickey for only $19.99. Standing at 3.5′ tall, this Mickey Mouse self-inflates in seconds and has a weather resistant design. Everything you need to set this toy up is included with your purchase such as an internal fan, internal light, stand, tethers, and yard stakes.
These deals are available until October 21, 2015. Discounted prices are displayed online. Lowe's Canada offers free parcel shipping on orders over $49.
Click here to view more deals on Halloween inflatables at Lowe's Canada.