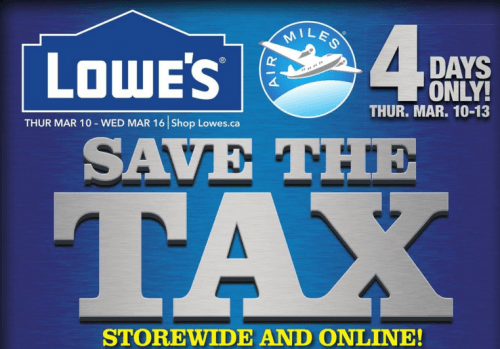 The Save the Tax event is on at Lowe's Canada! Between now and March 13th, 2016 you can shop and save! If you decide to shop online, use the promo code SAVETHETAX at checkout to receive 11.5% off your total purchase price. Also, save the tax on major appliances has been extended to March 16, 2016.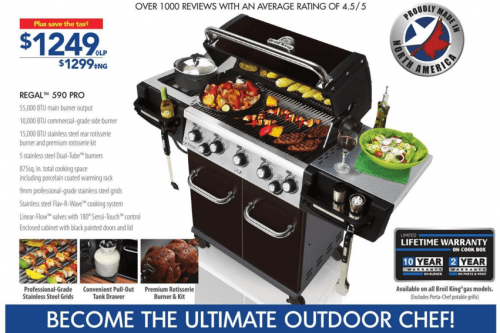 If you shop in-store, your total purchase price will be reduced the equivalent of the Government sales tax.
Lowe's Canada has free in-store pick up.
Click here to view the Lowe's Canada flyer.