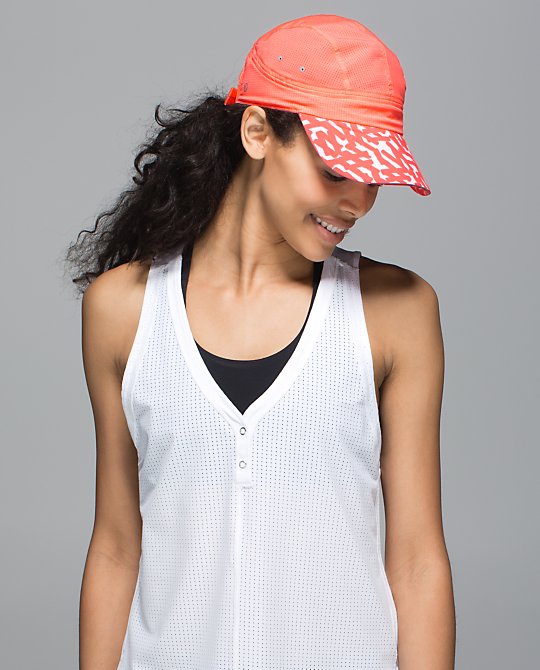 If you're looking for some deals on active wear, accessories, and more, check out Lululemon Canada's We Made Too Much Sale section. This section is updated on a weekly basis and you can find some great deals for up to 50% off the original price.
This Race To Win Run Hat from Lululemon originally sold for $32, but you can purchase it online now for $19. This lightweight hat is made with Swift Mesh fabric that's naturally breathable and sweat-wicking for maximum comfort. There is a soft panel brim that not only shields you from the sun, but reduces pressure on your forehead and the back closure is adjustable so you can get the perfect fit. This hat only has a few reviews online, but one reviewer says it stayed on even during a windy day run and kept their head cool, while another reviewer noted how small the hat fits.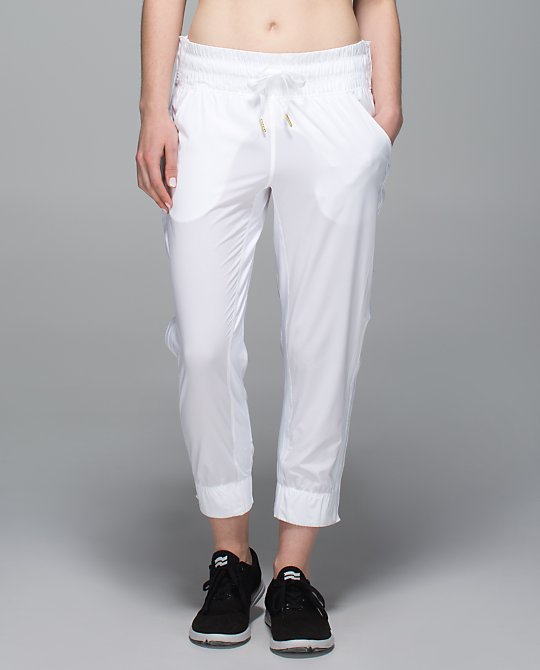 These Tearaway pants from Lululemon are another great deal. Originally sold for $108, you can purchase this white pair now for $49. These pants are made with Swift Ultra Light fabric to provide airflow and there is 4 way stretch so these pants move with you. The snap closure along the side is well hidden when worn, but can easily be torn away in favour of shorts you're wearing underneath.
These offers are on for a limited time only, or while supplies last. Items in the We Made Too Much sale section are final sale. Lululemon Canada offers free shipping on all orders.
Click here to shop Lululemon's We Made Too Much Sale for women,