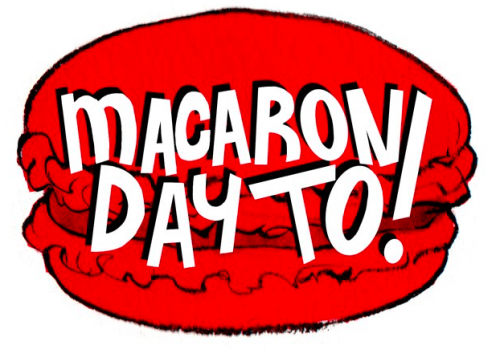 Get excited Toronto! As tomorrow, Friday, March 20th is Macaron Day in Canada and to mark this wonderful occasion, there will be free macarons offered throughout the city at select patisseries. This day long event will be held as a fundraiser for the Red Door Family Shelter, where customers will receive one complimentary macaron at participating locations and 25% of the day's proceeds from macarons will then go towards the charity.
Macarons are delicious, light and airy meringue cookies that are sandwiched around a buttercream or ganache filling, though they can vary among specific flavours, like red velvet to key lime pie.
You can check out the Facebook page for Macaron Day 2015, where they have descriptions of each of the 15 participating patisseries and check out pictures from previous years that the event has been held.
The participating locations for Macaron Day in Toronto include:
La Bamboche, 1712 Avenue Road
Patricia's Cake Creations, 4130 Dundas Street West
Patisserie 27, 401 Jane Street
Moroco Chocolat, 99 Yorkville Avenue
Aren't We Sweet, St Lawrence Market – 95
Daniel et Daniel, 248 Carlton Street
Bobbette & Belle, 1121 Queen Street East
Frangipane Patisserie, 215 Madison Avenue
AGMacarons, 709 The Queensway
CAKESTAR, 3431 Lake Shore Blvd.
Rahier Patisserie, 1586 Bayview Avenue
Le Dolci, 1006 Dundas Street West
The Rolling Pin, 3429 Yonge Street West
Petite Thuet, 1162 Yonge Street
Ruelo Patisserie, 550 Highway 7 East and 463 McNicol Avenue
This event will be held all day long, and each store may differ exactly how many macarons you can have for free.