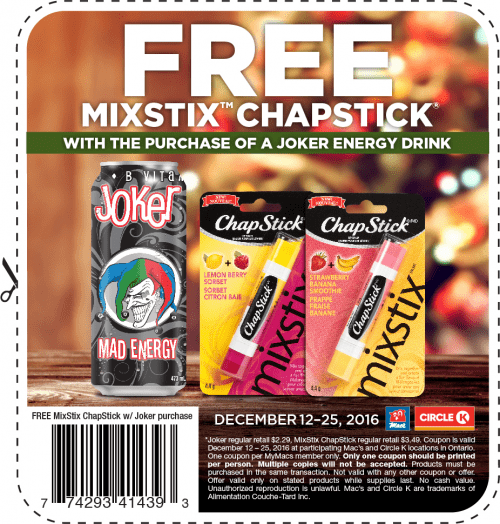 Mac's Convenience Stores Canada has a new sweet coupon for resident of Ontario only including: FREE Chapstick Mixstix (regular price is $3.49) with the purchase of a Joker Energy Drink for $2.29! One coupon per person.
The Mixstix by Chapstick dual sided lip balm provides new fun and quirky flavour combinations. Use each side separately for an intense fruity flavour, or layer together for a unique flavour experience, each with an ultra hydrating formula with 8 hour moisture!
The promotional coupon is valid at participating Mac's locations in Ontario only, from Monday, December 12, 2016 until Sunday, December 25, 2016.
Click here to find Mac's Store near you.