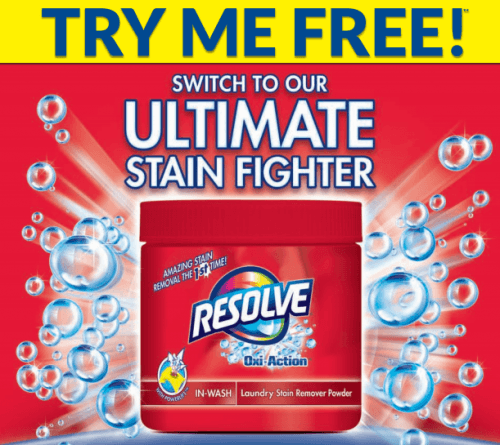 There was a copy of this in the SmartSource insert found in newspapers and flyer bundles this weekend but if you do not receive it, there is also a printable version available.
Purchase any Resolve Oxi-Action In-Wash Stain Remover and receive up to $6.99 to cover the cost  of the product, plus taxes and postage, by mail.  There is a limit one refund per  individual, family, or household. You can currently get this product for $4.94 on rollback at Walmart.
To receive your refund by mail,  complete this Official Refund Form, attach the original dated cash  register receipt from where you purchased your Resolve product with  the purchase price circled, and the Universal Product Code (UPC)  handwritten on the receipt.  Purchases must be made between August 21, 2014 and September 24, 2014. All requests for refunds must be received on or  before October 24, 2014.
Click here to get this printable mail in rebate form