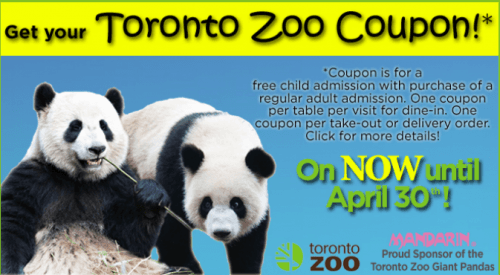 Mandarin Buffet is giving away coupons for a free child admission to Toronto Zoo when you buy an adult admission.
Coupons will be given out one per table or order for dine-in and one per order for delivery or take-out (so it is possible to get two splitting orders between adults for dine-in or takeout) until April 30th.  Child admission tickets are valid for children aged 3 to 12  and valid with a full priced adult admission.
The coupon is valid until December 31st, 2015 but they do not state if there are any exclusions in the offer.  Click here for full details.