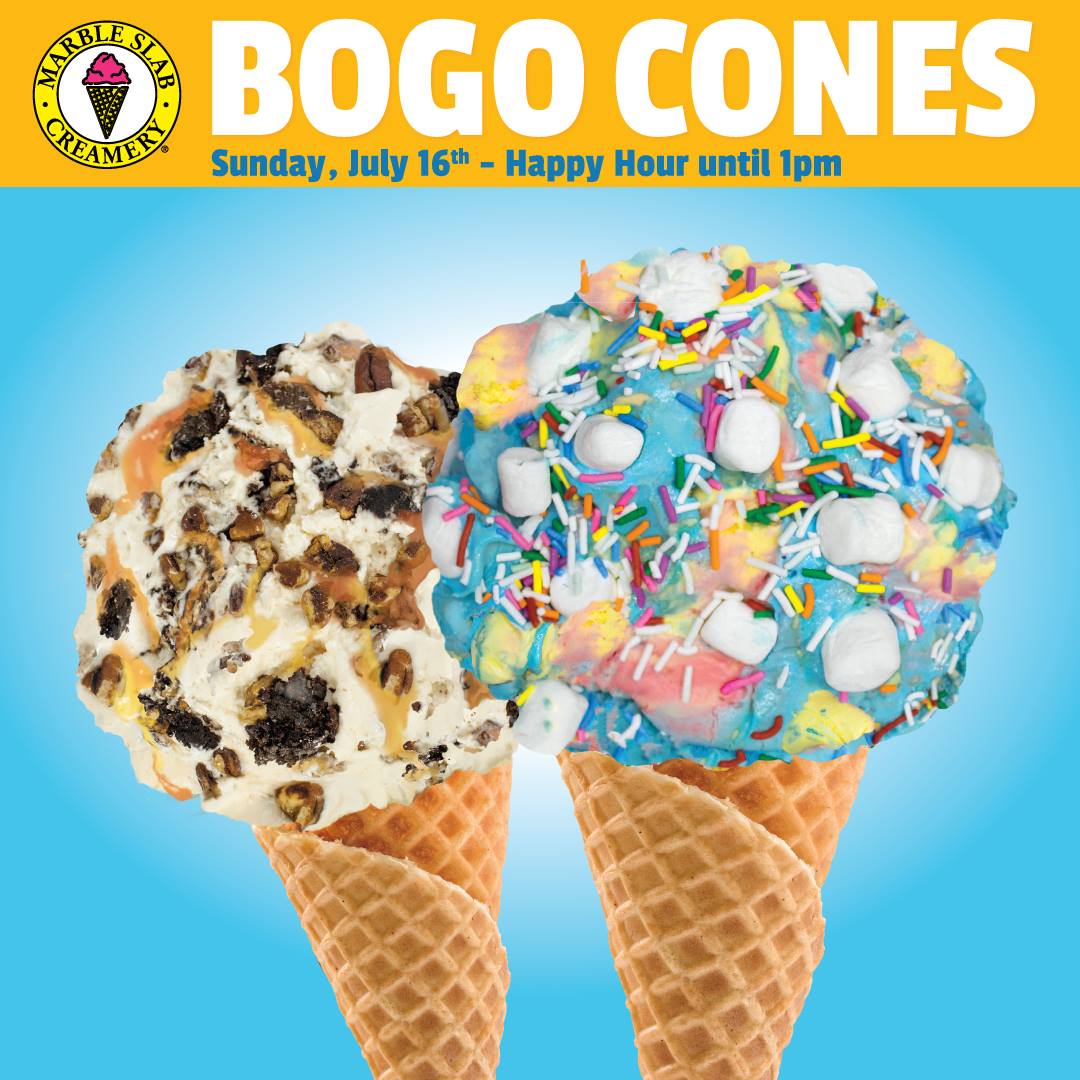 Save the date ice cream fans! This Sunday, July 16 2017, is National Ice Cream Day!
Marble Slab Creamery Canada is treating us to a buy one get one cone from opening until 1pm on the big day! No coupon required, just go in and indulge in your favourite flavours and must-have mixins. 
Celebration bonus: free small ice cream cone to the first 25 people to visit the store!