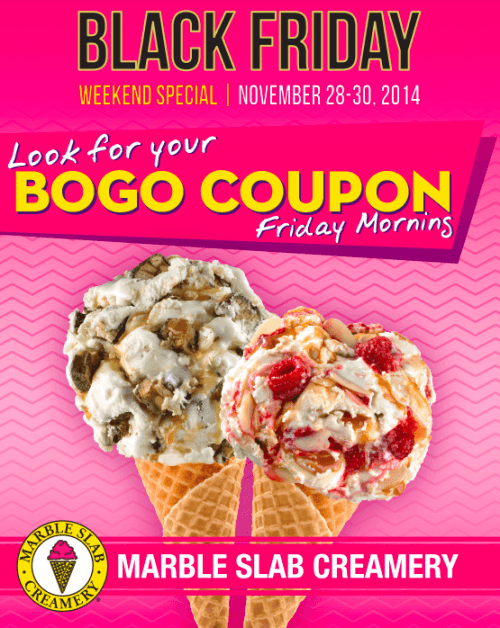 Keep your eyes peeled, and your stomachs hungry, for this Friday, November 28th when Marble Slab Creamery will be sending out a buy-one-get-one coupon to ring in Black Friday savings.
You'll be able to get regular sized cones, that can sometimes be upwards of $10, for essentially 50% off their regular price as you'll be getting two instead of one.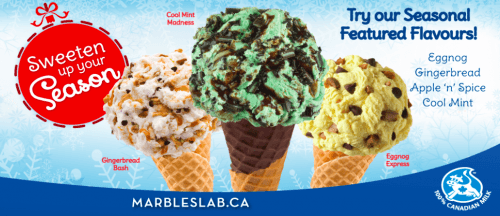 Treat a friend to one of Marble Slab's seasonal offerings, like Cool Mint Madness or even dare to dabble in the likes of Eggnog Espresso.
Click here to check out the menu at Marble Slab Creamery online.