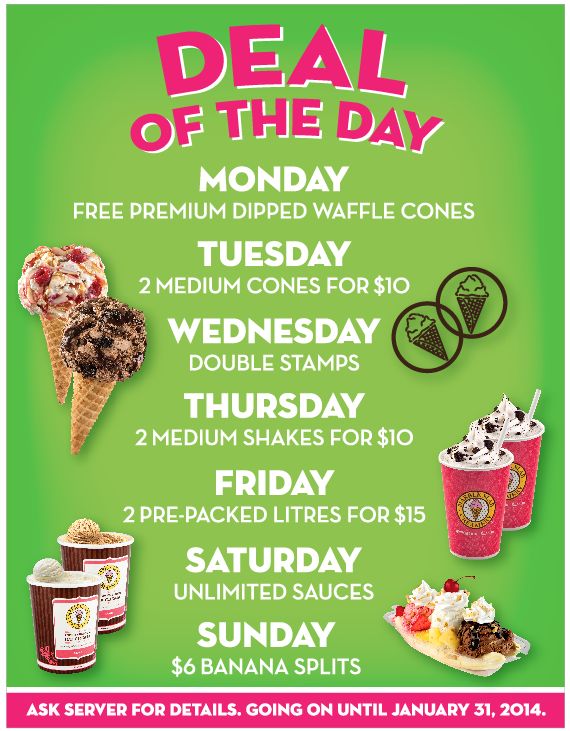 Marble Slab Creamery Canada has a new daily deal each day of the week. Daily deals are as follows:
Monday: Free Premium Dip For Your Waffle Cone
Tuesday: Two Medium Cones for $10
Wednesday: Double Stamps
Thursday: Two Medium Shakes For $10
Friday: 2 Pre-Packed Litres for $15
Saturday: Unlimited Sauces
Sunday: $6 Banana Splits
These daily deals are valid until January the 31st, 2014. Click here to find a Marble Slab Creamery location near you.