Head to your local Marble Slab Creamery Canada and get a banana split for only $5 (was $7.99). There's a slight catch: you have to bring your own banana to the shop! This is still a pretty sweet deal considering bananas normally run for about $0.70/lb. Plus, if you take a photo of your banana split and upload it on social media with the #MSCBYOB you'll be entered to win one of two $25 Marble Slab Gift Cards!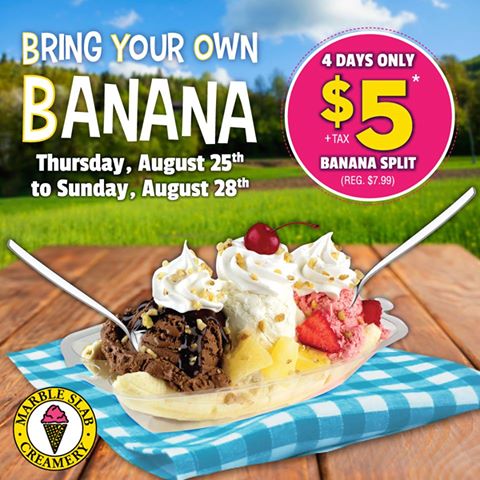 This deal is valid until Sunday, August 28, 2016.
Click here to find a Marble Slab Creamery Canada near you.