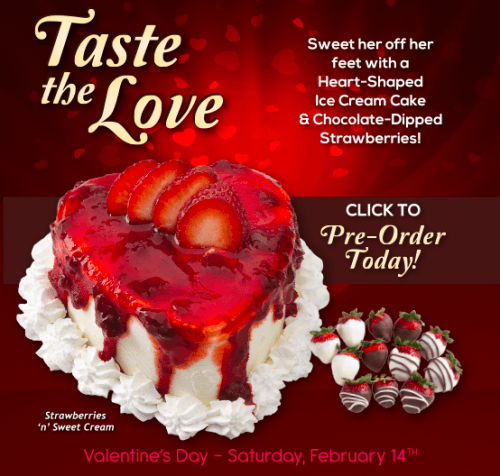 Marble Slab Creamery Canada – simply the first syllable of this franchise sets your taste buds aglow with memories of endless gummy bear mix-ins and delicious hand-crafted ice-cream scooped sumptuously onto a fresh, warm waffle cone. Hungry yet? I know I am, especially after reading this months promotions which have included in them over $50 in savings! Even if you don't use all of them, there are certainly some great buy-one-get-ones and freebies that would be worthwhile to use (especially seeing as this months is candy month…er, I mean Valentine's Day).
Some of these coupons aren't really worth using, like the $5 banana split coupon which is more or less offered every Friday – where they have a promotion that sells it for $6. Ones that I believe are worth getting excited about, however, was the $5 free gift card you receive when you purchase any large ice cream cake.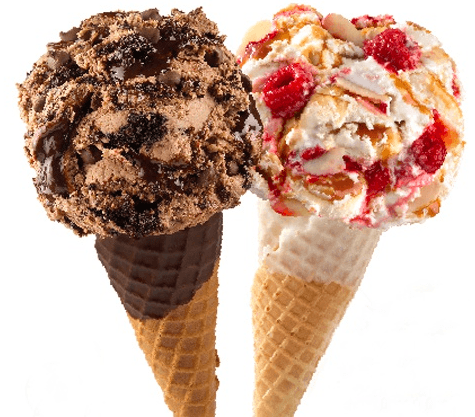 Another great coupon from Marble Slab Creamery is their 4 cones for $14 offer, which will include two small cones, two regular size cones, plus unlimited mix-ins. This coupon would be idea for a family of four who wants to treat their two little ones, but know that they can't necessarily handle the full regular size cone (like us adults can!)
All of the coupons from Marble Slab Creamery expire on February 28th, 2015 and cannot be used in combination with any other coupon or ongoing promotion in-store.
Click here to check out the new coupons from Marble Slab Creamery Canada online.