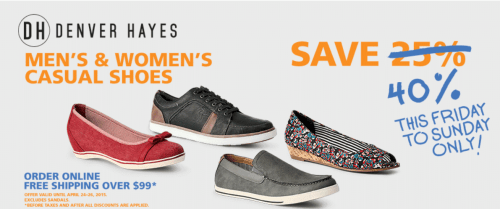 Mark's Canada has a great deal for anyone looking for the perfect casual spring shoes! Head over to Mark's and you could save 40% off Denver Hayes Casual Shoes. The sale was previously advertised at 25% off, but if you shop between April 24 and April 26, 2015, you could save 40% off instead.
Women can take advantage of this deal and find a variety of cute spring shoes such as these Selena Canvas Jute Wedges. Normally sold for $59.99, you can pick them up this weekend for $35.99. These versatile wedges will complement just about all of your favourite warm weather outfits. You can pair it up with your favourite sundress, shorts, skirts, or even jeans. The leather insoles and low wedge offer added comfort so that you can walk around all day without worry.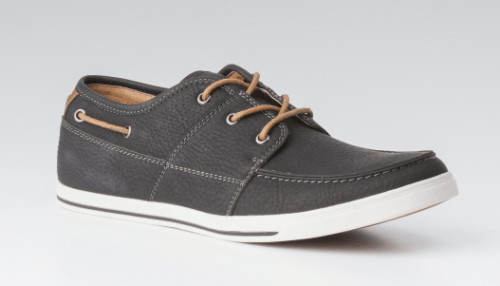 There are far fewer styles for men available during this sale, but each style that Mark's does offer is super stylish. These Copenhagen 3 Eyelet Lace-up Shoes normally sell for $74.99, but you can purchase them over the weekend for just $44.99. Inspired by the boat shoe, this cool shoe features contrast laces for a casual style that will look great with jeans, khakis, shorts, or just about any of your favourite casual outfits.
This offer ends April 26, 2015. Between now and April 27, 2015 Mark's Canada is offering free shipping on orders over $99.