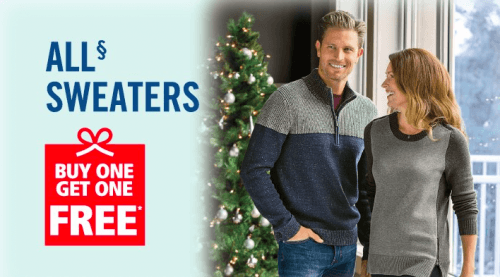 While you may think that Mark's Canada is a retailer that mainly specializes in work gear, you will be quickly corrected in their winter sale going on this weekend where they have a buy one, get one free sale on women's fashion sweaters (and men's too) and their buy one pair of jeans, get one pair 50% off. The jean selection that you'll have to choose from ranges from high-quality jean brands like Levis all the way to Silver Jeans.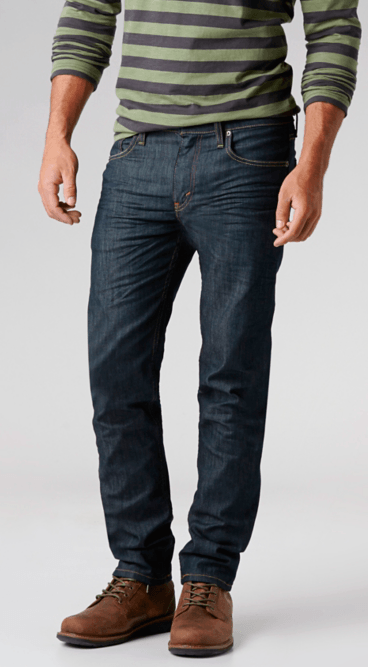 These dark wash men's slim fitting Levi's are $79.50, but if you were to get a second pair of Levi's, like these slim straight ice cap jeans, then you would only pay $119.25, which is $39.75 lower than what you would've paid.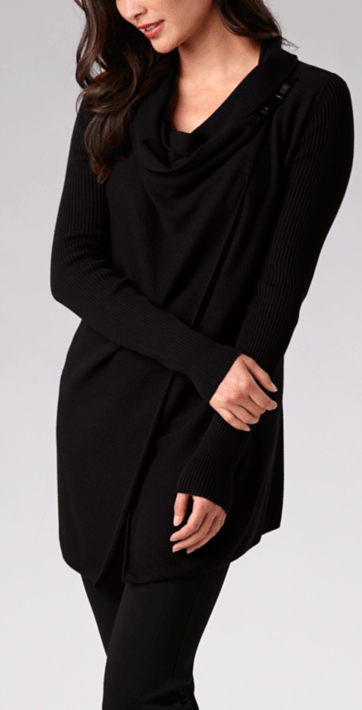 And in the buy one, get one sweater free you could get this long-sleeve wrap front cardigan for only $54.99 and then get a second sweater of equal or lesser value for free; like this long-sleeve leather trim cardigan, which is also $54.99.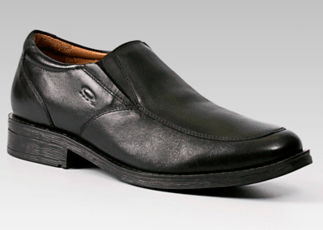 In addition to these two "buy one, get one" sales, Mark's is also reducing all Denver Hayes boots and shoes up to 30% off. That means that these slip-on dress shoes, which were previously being sold for $89.99 are now only $67.49.
And if you spend over $50 at Mark's, you will receive free-shipping on your order and you will also qualify for a $10 off promo code when you enter, DECSAVINGS2014, at checkout. This $10 off will only really make sense to use if you are $10 above the $50 requirement, otherwise it will put you below the minimum purchase for free-shipping and you'll end up paying for the shipping.
For instance, if you were to just get these Denver Hayes slip-on dress shoes, and use your $10 off promo code, you would only pay $57.49 and you would still qualify for free-shipping.
Click here to begin shopping the buy one, get one sweater for free sale,
and here to shop the buy one pair of jeans, and get the second 50% off at Mark's Canada.