Mark's Canada is having a Levi's deal where you can get a BOGO offer! Buy one pair of Levi's jeans and get the second one 50% off! This offer applies to regular priced items only ending in $0.99. Get this offer soon because it ends on May 23, 2016. Plus, don't forget about the coupon offer to save $10 off your $50 purchase!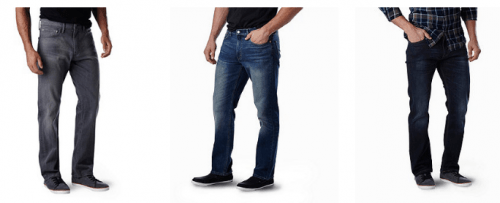 In the men's section, you can get a wide variety of jeans including these Levi's 504 Regular Straight Fit Jeans, Levi's 541 Athletic Fit Jeans, or the Levi's 504 Regular Fit Jeans! These are all $79.99 each and qualify for the BOGO 50% off deal.
Mark's Canada has free shipping on orders of $99.
Click here to shop Levi's at Mark's Canada.