Mark's Work Warehouse has a brand new collection called ISPIRI, why not be one of the first to check it out? Maybe this will be the collection to get me to shop there? I doubt it 😉 but if YOU love Mark's then don't delay!
All the items range from $38 – $88 and now you can save 15% on any of them.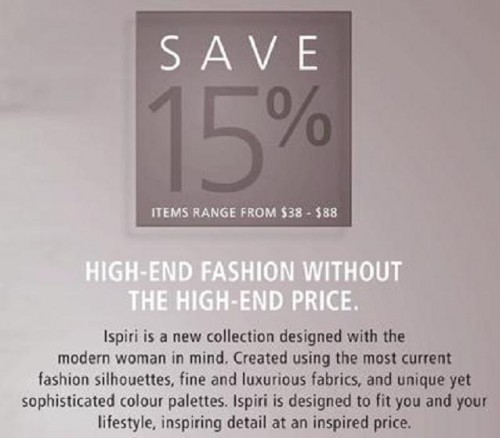 Click here to get your printable coupon valid from September 1 – 15th.
Thanks to Mooky for posting this deal in the Canadian Coupons Forum