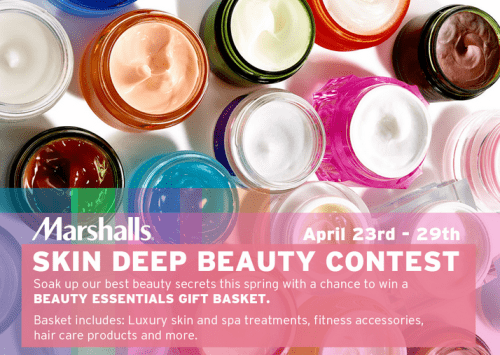 Marshalls Canada has launched a new contest through their Facebook Page! Enter for your chance to win a FREE Beauty Essentials Gift Basket.
To enter the Marshalls Canada contest you simply fill out the form online for your chance to be the lucky winner. You will be limited to one entry. This contest is open to Canadian residents but unfortunately excludes Quebec. You must also be the age of majority in order to participate in this Marshall Canada contest.
The Marshalls Canada Contest Beauty Basket includes:
Luxury Skin and Spa Treatments
Fitness Accessories
Hair Care Products
and More!
The Contest Deadline is April 29th, 2014 so enter enter enter!
Click here to enter the Marshalls Canada Skin Deep Beauty Contest!