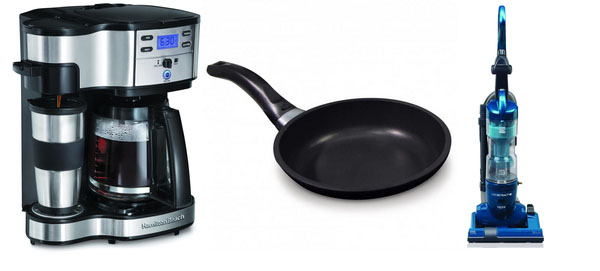 Sears must be doing some spring cleaning, because their newest flyer features brand name household goods on major discount. We're talking 75% off a Heritage Infusio 2.0 Skillet (24 cm), now just $29.99!
You can also find major savings at Sears on these:
25% off select Hamilton Beach countertop appliances
30% off select Salton cookers
Up to 75% select cookware sets
Up to 40% off bakeware
$100 off a Kenmore vacuum
Plus, when you use your Sears Financial card you can take up to three years to pay – equal payments, no interest, but admin fees may apply. There is no minimum purchase for this unless you are in Quebec, and then it is $200.
Find the webcodes for all these savings here. Now hop to it, these super savings end April 4th (that's this Friday!).
Click here to view Sears Canada flyers.
Also, click here to get all Sears Canada online offers.